Please respect the following rules

Entrance and climbing with a mask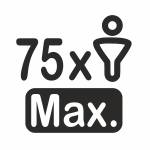 Maximum capacity of 75 people. For this reason, we limit the length of entry to 3 hours on weekdays after 15:00 and on weekends.
Gastro is completely closed
Climbing and belaying courses for adults can be held with max. 4 persons.

Climbing courses, training, and birthday parties are stopped until further notice.
Multisport entries are currently stopped.
Climbing Courses for Kids
Sign in children on regular climbing training or courses.
Climbing Courses for Adults
See offer climbing courses for beginners and advanced
Teambuilding
Our climbing wall and its space are perfectly suitable for indoor teambuilding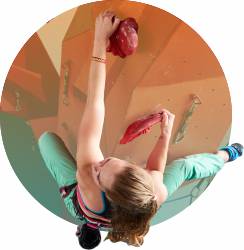 Price List
Entry fee, Season tickets, Rental service