Our climbing wall and its space are perfectly suitable for indoor teambuilding. We offer many interesting games and disciplines that strengthen team spirit and relationships not only in the workplace. Through disciplines you learn to trust not only to each other, but mainly to yourself.
Part of the climbing wall is a cafe-bar where you can install the catering service. Cafe-bar is also suitable for watching films or company presentations and parties.
For the youngest ones there is a children's corner.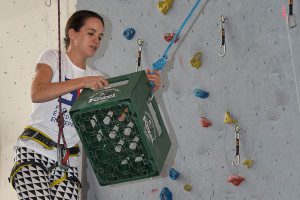 Tower from

Crates
High and even higher. Competitors try to build the highest possible tower of crates while standing on the tower without touching the ground. Flexibility and mobility of the body is very important in this activity. However, the team must not forget about communication and the strategy they choose, as the rest of the team feeds the crates using a pulley.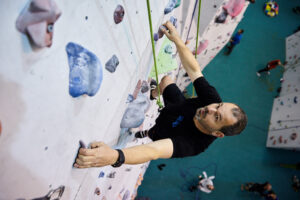 Educational

journey
You will experience not only pleasant climbing experiences but also acquire new knowledge. During the learning journey, teams will compete in climbing and at the same time fill in the answers with the help of hard earned clues. Competitors get the clues after climbing the route. This activity strengthens the team spirit and strategic thinking of the team.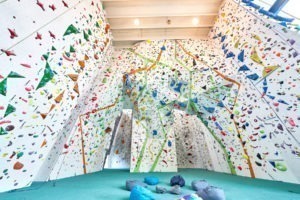 Your own

idea

?
Are you not interested in any of our suggestions? Do you have an idea for something else? Write us your idea for your own team building and we will be happy to discuss it with you.