Café
Visit our climbing center not only for quality climbing and "hard work" but you can enjoy your free time even sitting in a coffee shop. In our menu you will find drinks from fresh fruit juices, Piccolo all the way to a perfect Wine from Zápražný. On sunny days, our terrace is open. You can taste fresh bread from our small pastry, toast or cakes. Meanwhile you can send your kids to children´s corner to jump on a trampoline.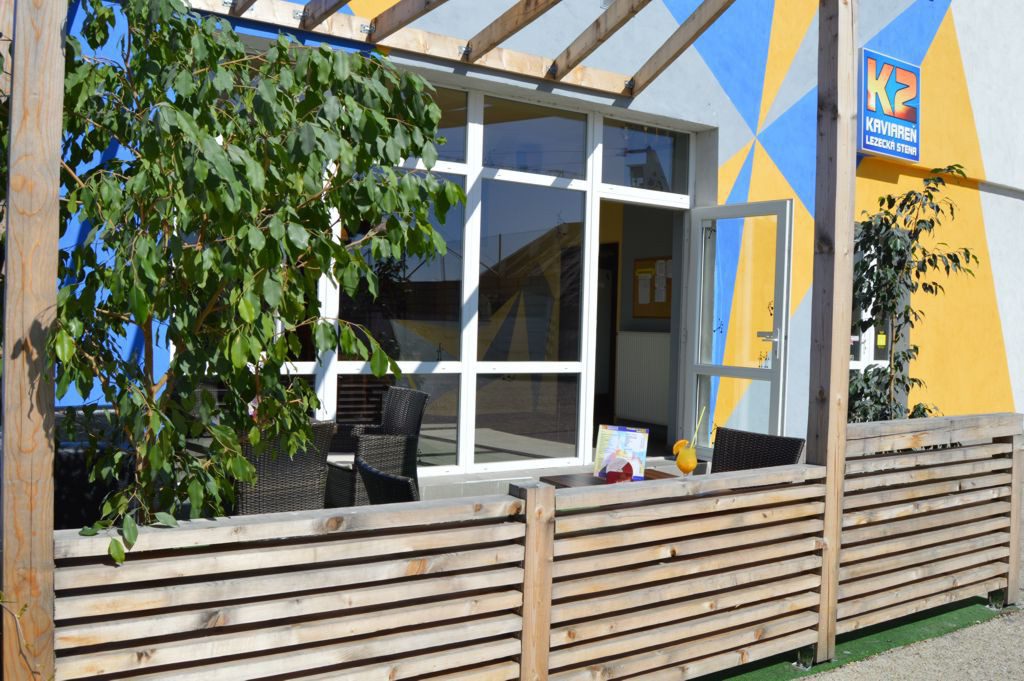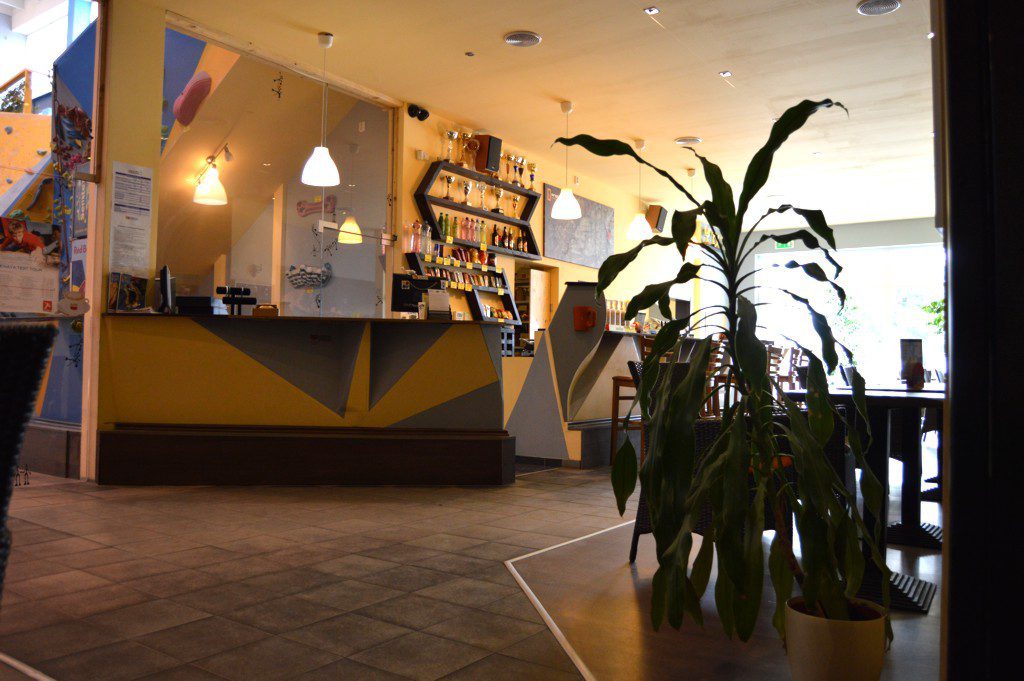 Shop & rental

service
In the area of climbing center, we built a small climbing gear shop. All season ticket holders have a 5% store discount. We also offer the Anatomic climbing holds which can also be found on our wall.
In case you forgot your climbing gear at home, or you don´t have your own, you can also rent it.
Rental

fee
Rental – Climbing equipment
Rope
Harness
Climbing shoes
ATC belay tube
Chalk bag + chalk
3,50€
1,50€
2,50€
1,00€
1,00€
Rental – Drytooling
Climbing set
Ice axes
Helmet
5,00€
3,00€
2,00€
Drytooling is allowed only to persons older than 18 years. Entry is permitted only with a helmet.